Holland Aromatics Achieves RSPO MB Certification
We at Holland Aromatics are proud to announce that on 16 October 2019 our company has been certified according to the RSPO Supply Chain Certification Standard by Control Union Certifications B.V.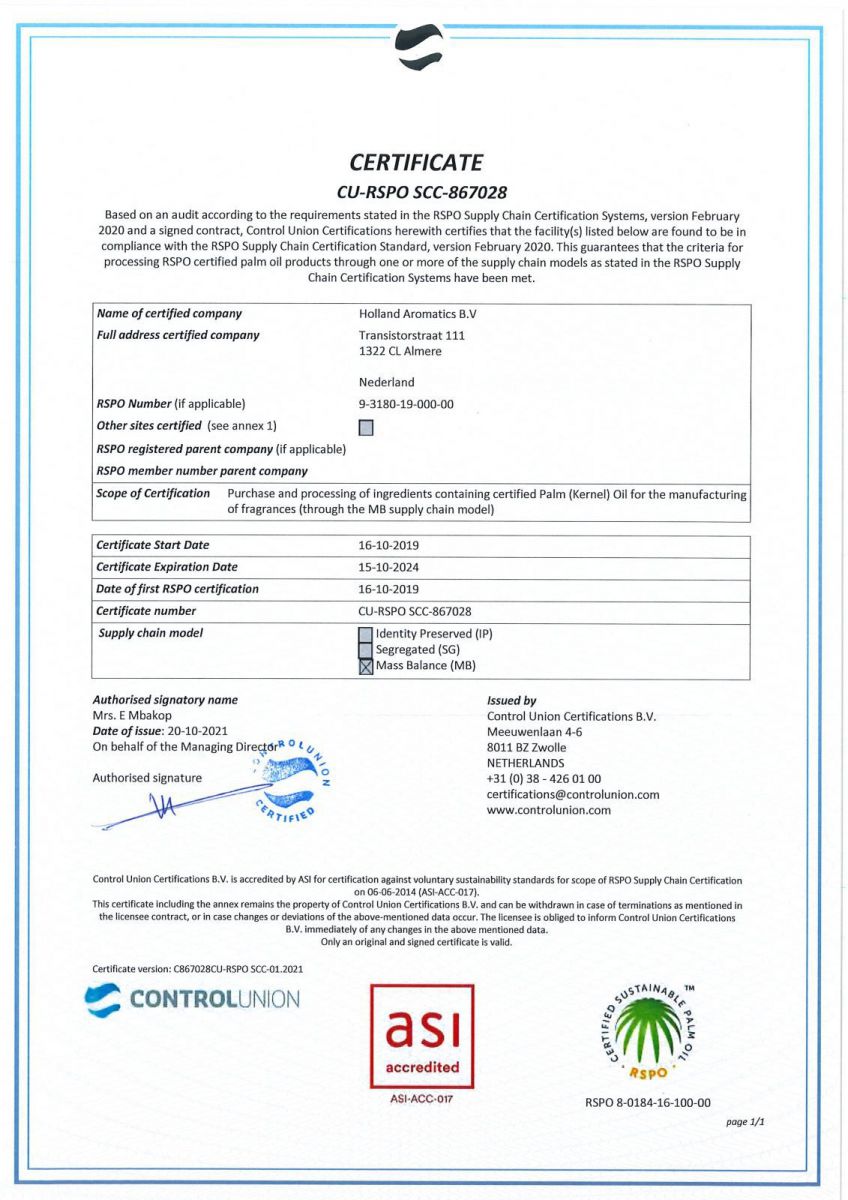 Certification
This certification guarantees that the criteria for processing RSPO certified palm oil products through one or more of the supply chain models as stated in the RSPO Supply Chain Certification Systems have been met.
With this certification Holland Aromatics acknowledges the ever-urgent need and growing global concern that commodities are produced without causing harm to the environment or society. Our RSPO certification is an assurance to our customer that the standard of production is sustainable.
Sincerely,
Holland Aromatics Team